Being entangled in many projects doesn't seem to be the best idea while being on vacation, but when there is no other option then I think of blue crystal waters and seahorses! This month's Rock post is about seahorses after encountering online a site with crafts for preschoolers! https://homeschoolpreschool.net/seahorse-crafts/ yea! and this one at https://www.craftsonsea.co.uk/10-seahorse-crafts-for-kids/ , with the Felt seahorse tutorial! But nothing seems more interesting than holding a book with seahorses and trust me there are so many I couldn't make up my mind which ones to present! I hope you enjoy your time being educated on these creatures that make us wonder! Till next month's Rock post, have fun on the beach and enjoy the summer bliss!
A seahorse (also written sea-horse and sea horse) is any of 46 species of small marine fish in the genusHippocampus. "Hippocampus" comes from the Ancient Greekhippókampos (ἱππόκαμπος), itself from híppos (ἵππος) meaning "horse" and kámpos (κάμπος) meaning "sea monster". Having a head and neck suggestive of a horse seahorses also feature segmented bony armour, an upright posture and a curled prehensile tail.
In Greece the long-snouted seahorse (Hippocampus guttulatus) can be found in Thessaloniki, in the Guplh of Evoia, in Kos and in the Strymonic Gulp, according to fishbase.org data. https://www.hippocampus-institute.org/en/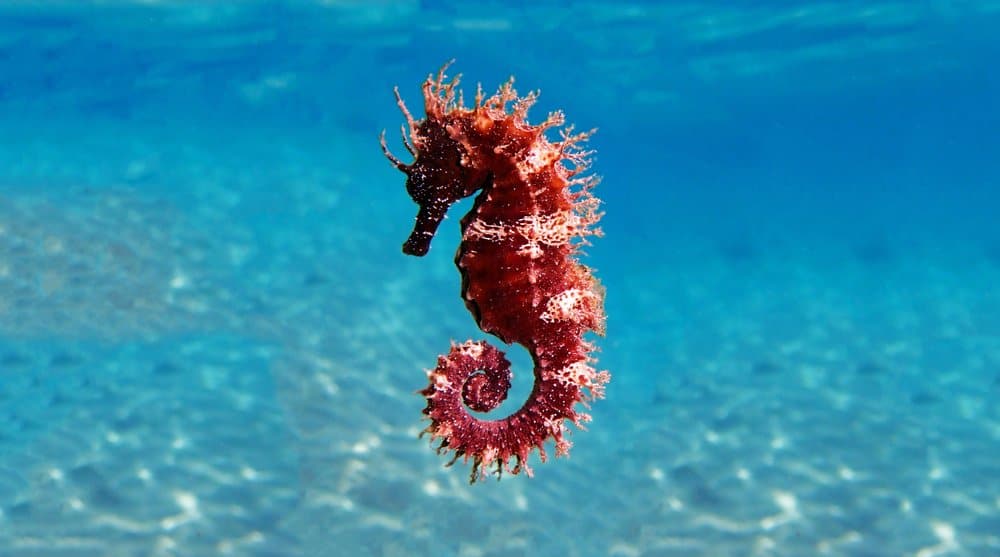 Wonderful facts for kids to get to know these amazing sea creatures with videos. https://kids.nationalgeographic.com/animals/fish/facts/seahorse
More fun facts from Smithonian with endless info on Seahorses!
https://ocean.si.edu/ocean-life/fish/10-things-you-never-knew-about-seahorses
This board book edition of Eric Carle's iconic Mister Seahorse dazzles with its brilliant colors and charming cast of characters.
When Mrs. Seahorse lays her eggs, she does it on Mr. Seahorse's belly! She knows he will take good care of them. While he swims waiting for the eggs to hatch, he meets other underwater fathers caring for their babies. Now Eric Carle's heart-warming New York Times bestseller is finally available in a board book edition, complete with the clear "peek-a-boo" pages that made the original such a hit. Brimming with bright, colorful sea life, this new board book will be irresistable to young children everywhere.
Little Seahorse is a supercharged seahorse! He swims circles around his seahorse friends, bounces around the butterflyfish and plays tag with the trumpetfish. All the sea animals are in awe of his speed! But Little Seahorse's games aren't always fun for everyone. He leaves Octopus in a tangle, makes Pufferfish inflate and sends Turtle into a spin!
Will Little Seahorse learn to control his speed and listen to his friends' advice? Or is he too fast to follow?
Echo Reef loves sea horses so much, she wants one for a pet…no matter what!
Of all the creatures in the ocean, sea horses are Echo Reef's favorite. They're sweet and gentle and they glide through the water so gracefully. When Echo discovers that Rocky Ridge, one of her Trident Academy classmates, has his own pet sea horse, she wants one right away. Not everyone agrees sea horses should be pets, however—perhaps they are happiest when swimming freely. But Echo thinks that if Rocky can make a sea horse happy, she can too! Can't she?
Sully the Seahorse is a heart-warming, beautifully illustrated rhyming picture book which encourages children to believe in themselves and to be proud of who they are.
It's the day of the Sea School Stars annual talent contest and little Sully really wants to win!! Oh, how he longs to be a super-fast fish or a gigantic, strong whale. Poor Sully never wins ANYTHING!
This heart-warming story follows Sully on his race for victory – where he comes across a BIG challenge and discovers his own very special talents. ON YOUR MARKS, READY……GET SET GO!!!
The ocean is buzzing with excitement practising their performances for the competition….all except for Sully who doesn't feel very good at anything at all.
"The contest starts soon," reminded Miss Trout.
Sully felt worried and started to shout:
"Do I have to take part, Miss? Please say no."
"Yes," she replied. "You should give it a go."
Poor Sully becomes disheartened as he loses some of the races, but the contest comes to a halt when a dark shadow descends upon Sea School and threatens to change Sully's future forever!
Will Sully find his sparkle before it's too late?
The book explores the issue of self-esteem in a fun and heart-warming way and encourages children to celebrate differences and appreciate their own talents and qualities. It's sometimes hard for children to understand that they can't always be the best at everything.
One of life's most important lessons is learning how to deal with making mistakes and being able to lose!
Children sometimes find it difficult to understand why they came last in the race, or why they never win the writing contest. Sully discovers in the story that if you keep on trying then you'll find your own special talents – and that's the message for children too – just keep trying and be proud of who you are! It encourages children to become resilient so that they can bounce back from challenges and failure.
This is the second book in my Sea School Stories series. The first book, Monty the Manatee, focuses on kindness and anti-bullying and has sold thousands of copies around the world.
Take a journey to the bottom of the sea with the gentle merman farmer who tends fanciful fields of sea cucumbers and sea beans with the help of his two seahorses. He must defend his cowfish and sea hens from fierce sea lions and tiger sharks, and free any sea creatures caught in traps or nets dropped from above. Legendary artist Dahlov Ipcar brings this enchanting undersea world to life with her vibrant illustrations and clever transformation of a traditional farmer's tasks to a deep sea setting.
From renowned picture book illustrator Jerry Pinkney comes a dramatic and beautifully painted pop-up compendium of sea creatures. From crabs to seahorses to hammerhead sharks to octopi to corals, the animals in this volume literally jump off the page at you. Every spread surprises with a fishy friend coming up for air and multiple pull tabs which allow kids to learn more about their fascinating behavior.
This interactive book captures all the lush beauty of the underwater world in Jerry Pinkney's evocative illustrations. The animals and their ocean home come to life through the paper engineering of John Strejan and Jim Diaz. The simple text adds authoritative information to this richly entertaining experience.
Each interactive spread encourages readers to explore a particular ocean environment and its cast of characters: an anemone rides a hermit crab, which looms from its shell, claws waving; a goosefish wiggles its lure to entice smaller fish into its umbrella-wide mouth; a coral reef brims with camouflaged creatures; a squid speeds through the water like a jet. Hints in the text direct kids to the harder-to-find pop-ups and the interactive features hidden within the layout, which reflect the way certain sea creatures blend into their seafloor seascape. This is one cool book that kids will want to pore over again and again. Come on in, the water's wonderful!
Seahorse Coloring Book:
This coloring book is the perfect way to relieve stress and aid relaxation while enjoying beautiful and highly detailed images. Each coloring page will transport you into a world of your own while your responsibilities will seem to fade away.
This is a great gift idea for:
Birthday Gifts
Happy New year Gifts
Christmas Gifts
Meeting New Friends Gifts
Family Gifts
Valentine's day Gifts
And much more……..
Features of this Coloring Book:
Perfect With Your Choice Of Coloring Tools (Crayon, Gel Pens, Markers, Colored Pencils)
Each Coloring Page Is Designed To Help Relax And Stay Inspired.
Each Coloring Page Is On One Sheet. Printed One Sided.
Thick paper prevents marker or pen from bleeding through to the next page.
Buy Now, Start Coloring, and Relax…